Personal Injury Attorneys
The lawyers at Injury Law Group are experienced personal injury attorneys dedicated to fighting hard to protect your legal rights after an accident.  Our firm's sole mission is to help injured victims recover from personal injuries and obtain justice in personal injury claims.  If you or a loved one has suffered bodily injury as the result of the carelessness of another person, or you have lost a loved one as the result of someone else's negligence or wrongful conduct, you need an expert and aggressive attorney that knows how to win.  The team of skilled personal injury attorneys at Injury Law Group are passionate about justice and make sure your legal rights are protected.  Our personal injury attorneys will preserve and advocate your legal rights to the fullest extent under the law in order to secure payment for your medical bills, have your damaged property repaired or replaced, and recover financial compensation for your injuries or loss, so that you and your family can focus on recovery.
Attorney Mark Aalam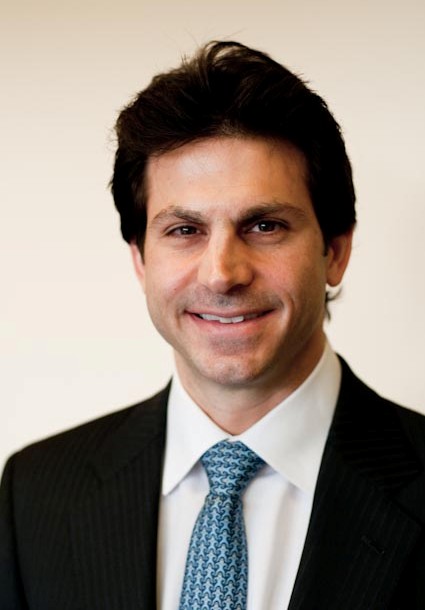 Attorney Mark Aalam is an experienced personal injury attorney and victim's rights advocate who has a passion for helping injured accident victims hold negligent people accountable for their careless conduct. From the moment you meet him, you will immediately feel comfortable with Mark and know that you are in good hands with Mark and his team of dedicated personal injury attorneys at Injury Law Group.  Mark is a California native who grew up in San Diego and attended university and law school in California at University of California Santa Barbara and Thomas Jefferson School of Law.  He is uniquely licensed to practice law before all California State Courts and all of the state's Federal District Courts. Mark proudly serves as a member of the American Bar Association (ABA), National Association of Personal Injury Lawyers, San Diego County Bar Association (SDCBA), and North County Bar Association, among other legal associations dedicated to protecting the public and promoting justice.  Mark formerly served as a member of the American Association for Justice (AAJ), formerly the Association of Trial Lawyers of America (ATLA), and both local and national organizations enhancing the legal profession. Mark is a fighter at heart and perfectionist in mind who aggressively advocates your legal matter and does so with the utmost care and skill, protecting you to the maximum extent under the law.  Mark invests himself fully in each client's matter, always working hard and going the extra mile to build the strongest possible case; as a result he has successfully recovered millions of dollars for his clients in serious and catastrophic injury cases.  When he's not zealously fighting to win your case, Mark enjoys surfing, riding his bike in the local canyons, and spending lots of quality time with his family.
How Our Experienced Personal Injury Lawyers Can Help You
The experienced personal injury lawyers at Injury Law Group are aggressive, skilled, and absolutely dedicated to representing you.  We always make sure that your legal rights are fully protected.  This means making sure that you receive the proper medical treatment that you need, making sure that your medical bills are paid for, making sure your vehicle or other property is repaired or replaced in a timely manner, obtaining the maximum financial compensation for your injuries or loss, and being there for you when you have questions or just need to talk to your attorney. Our skilled personal injury lawyers pride ourselves on being very approachable and available to speak with our clients, so you should never hesitate to give us a call and ask to talk to your attorney.
Medical Care
Our immediate goal is to make sure that you are currently receiving the medical care that you need, and thereafter to ensure that you are able to continue to receive the medical treatment that you need until you have reached the point of maximum medical improvement.  We will simultaneously be taking all appropriate measures to secure payment for your medical bills so that you won't have to worry about how your doctor bills will be paid for down the road.
Repairs to Vehicle or Other Property
If your car, truck or property has been damaged, we work fast and diligently to obtain payment for needed repairs, or payment for the replacement value of your vehicle.  If you do not have a rental vehicle or your insurance policy does not provide rental coverage, we can even provide you with a rental car and obtain payment from the insurance company for the person who caused the accident.  In appropriate cases, we can provide you with a rental car on a lien basis, meaning that the rental car company will be paid out of the financial recovery that we obtain for you.
Maximum Financial Compensation
Once we have secured payment for your medical treatment, and obtained payment for needed repairs to your vehicle, we turn our efforts to obtaining the maximum financial compensation possible for your injuries or your loss.  We are aggressive and fight hard against insurance companies, who are notorious for wrongfully denying claims or attempting to pay you less than the amount that you should rightfully be entitled to.
Call Us Today
Contact us today and talk to an experienced personal injury attorney.  Set up a free attorney consultation with attorney Mark Aalam or one of our other experienced personal injury attorneys.  We will fully protect your legal rights, so that you and your family can focus on recovery.  Call us at 619-255-3900.